WHAT IS PULMONARY FUNCTION TESTING?
Pulmonary function testing (PFT) is a series of non-invasive tests that measure how well your lungs are working.  AACMT offers many different tests and can measure lung volumes, capacity, rates of flow, and gas exchange.  These measurements are helpful in the diagnoses and treatment of many lung disorders.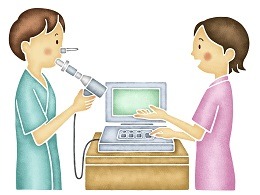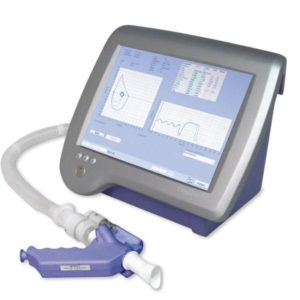 WHAT TESTS DO WE OFFER?
Spirometry

Flow Volume Loop

Spirometry with Bronchodilator

Fractional Exhaled Nitric Oxide (FeNO)

Full PFT (Spirometry w/ Bronchodilator, Lung Volumes, and DLCO)

Any combination of the above
HOW LONG WILL THE TESTING TAKE?
Each test takes a different amount of time.  If you are simply coming to our office to preform a full PFT that was ordered by a provider, please plan on being here for approximately one hour.

WE GUARANTEE A REPORT ON YOUR RESULTS IN 7 DAYS OR LESS!
HOW MUCH DO THE TESTS COST?
Pulmonary Function Tests can be expensive, and costs will vary depending on your insurance coverage.  Our office would bill your insurance less that $300 to complete a full PFT, and we can always give you a cost estimate of your out-of-pocket costs before completing the tests.